INSPIRATION
Pujya Gurudevshri Rakeshbhai is an awakened master, a spiritual visionary, a modern-day mystic, and an ardent devotee of Shrimad Rajchandraji. Advancing the path of Lord Mahavir, He is the founder of Shrimad Rajchandra Mission Dharampur–a spiritual organisation with 108 centres across five continents.

Blending theory with experience and the head with heart, He provides powerful and practical tools to joyfully tread the inward journey. Pujya Gurudevshri is empowering and transforming thousands across the globe.
KNOW MORE
NEED FOR VALUE EDUCATION
Just as within each seed lies a potential tree, within each child lies hidden divinity. All that is needed is a conducive atmosphere and the right knowledge imparted through fun-filled techniques so that they can progress within and without.
Shrimad Rajchandra Divinetouch is an effort to instil a strong foundation of values in the children, ensuring that their energy is channelised into positive and constructive thought and action.
— PUJYA GURUDEVSHRI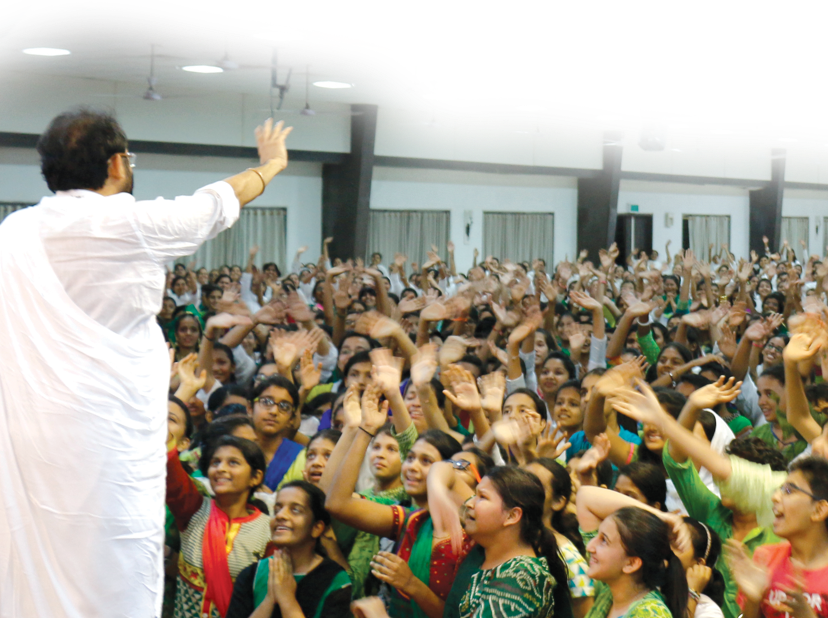 ABOUT SHRIMAD RAJCHANDRA DIVINETOUCH
Shrimad Rajchandra Divinetouch is a journey of inner awakening for children. Shrimad Rajchandra Divinetouch is an initiative aimed at inspiring and enabling children to develop internally and live a more enriching life, in line with the teachings of the Enlightened Souls.

It offers three programmes designed specifically for three different stages of development in a child's life.

Unfolding the divinity in little hearts
4 - 8 years
A learn-through-fun value-education programme inspired by the teachings of spiritual masters from different religious traditions.

Living the Jain way
9 - 12 years
A modern pathshala and personal development programme to revive interest and participation in the Jain way of life.

Being rooted in wisdom
13 - 16 years
An interactive self-improvement programme that encourages making wise choices and living purposefully.